How to subscribe?
Thank you for your interest in becoming a QReazant Online Book Rental subscriber.
1. Kindly subscribe to our package: bit.ly/qreazantonlinebookrental
OR
scan here: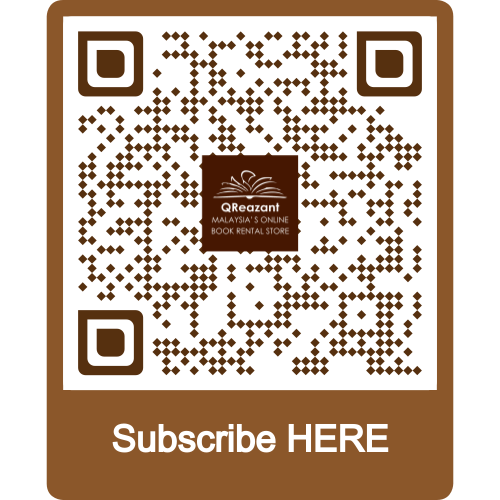 2. Register again to this website
3. Log in and click WISHLIST
Please note that we only entertain your registration and rental queue once payment is made .
How can I pay for my subscription?
Subscription fees are to be paid through bank transfer to our Maybank account or Billplz
Can I rent only one book at a time?
Since your subscription fee includes delivery charges, we have calculated that sending books in groups of 3, 5 and 7 are the best way to keep costs down. When we save on operational costs, we can focus on what's important - serving our customers better as well as expanding our book collection.
Do I need to pay the subscription fee even if I don't rent any books that month?
Our subscription fee is due every months regardless of how many books you have rented in that period. It works like a gym membership. You have to pay for it whether or not you use the service. If you want to cancel or suspend your membership, let us know and we will assist you in taking the appropriate steps. We'll be sad to see you go!
Can I call Pos Laju myself to arrange for the book pick-ups?
If you return a book through Pos Laju without going through us, you will be liable for the charges. We have arranged for a special rate for our customers, but it is only applicable if we request the pick-up.
What if I lose a book?
No worries! We will just charge you the original value of the book and you are good to go.