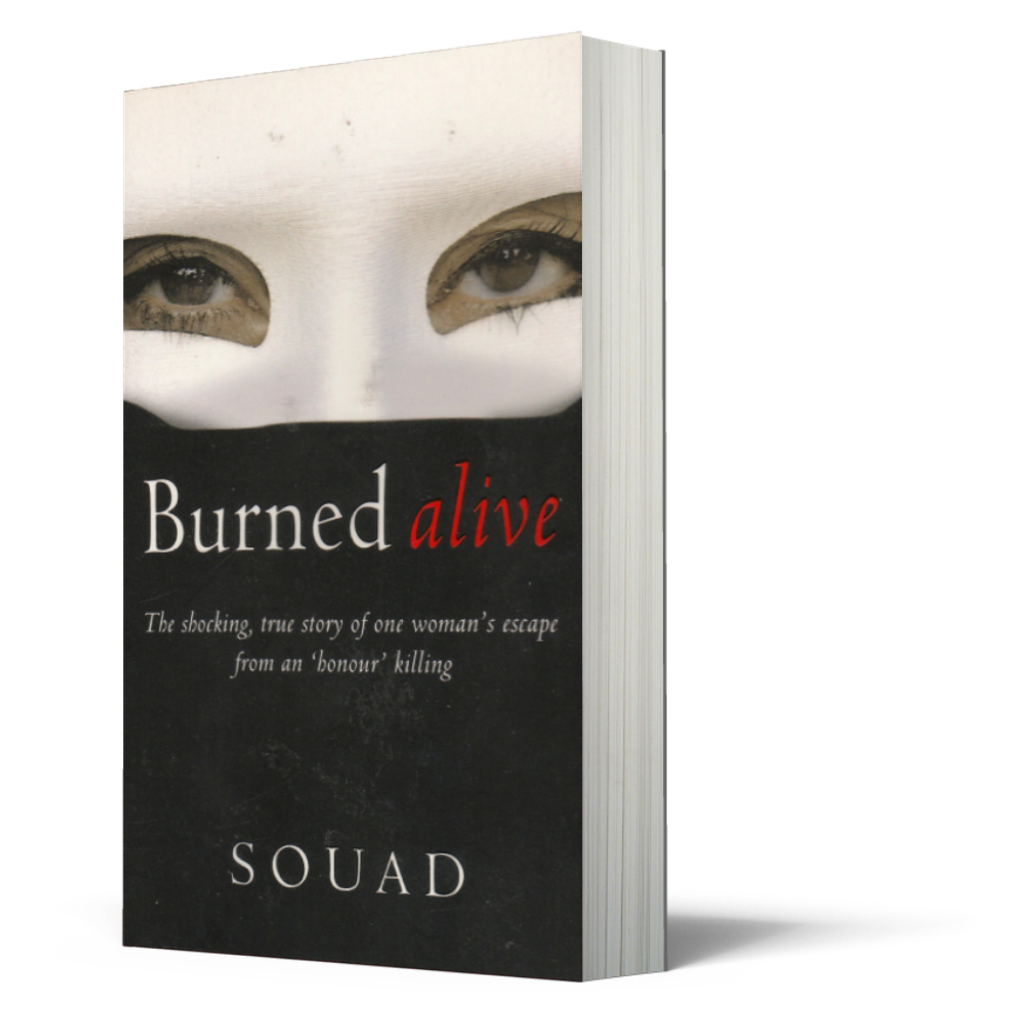 Burned Alive
SYNOPSIS
When Souad was seventeen she fell in love. In her village, as in so many others, sex before marriage was considered a grave dishonour to one's family - a dishonour punishable by death. This was her crime, and her brother-in-law was given the task of arranging her punishment. One morning he crept up on her, poured petrol over her and set her alight. In the eyes of their community he was a hero.
Miraculously, Souad survived, rescued by the women of her village, although she suffered horrific burns. It was only the intervention of a European aid worker that enabled Souad to receive the care and sanctuary she so desperately needed. She has now decided to tell her story and uncover the barbarity of honour killings, a practice which continues to this day.
Burned Alive is a shocking testimony, a true story of almost unbelievable cruelty that speaks of amazing courage and of one woman's determination to survive. It is also a call to break the taboo of silence that surrounds this most brutal of practices that ignores the plight of so many other women who are also victims of traditional violence.
GOODREADS REVIEWS
AUTHOR
Souad
BOOK ID
SOU00001
TOTAL PAGE
334
---