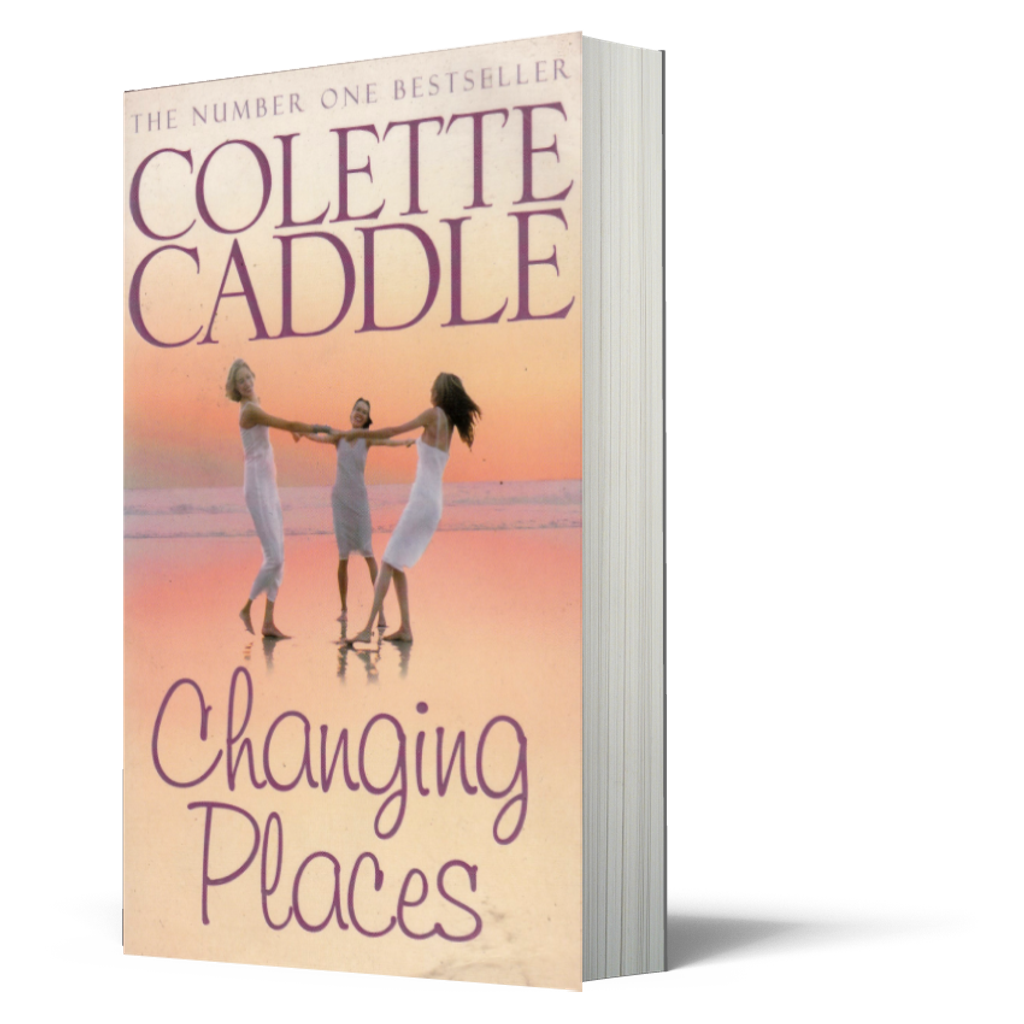 Changing Places
SYNOPSIS
Anna and Rachel Gallagher, two sisters close in age but very little else. Ten minutes in each others company and they are at each others throats.
Lovely Anna is working her way up the career ladder as an estate agent, married to Liam and happy to wait for his assured promotion at work before they start a family.
Younger sister Rachel, however, feels pain and predictable. Mother to five-year-old Alex, keeping her second pregnancy a secret even from her husband Gary, she is exhausted, lonely, and thinking that, at 28, there should be more to life.
Caught in the middle is their cousin, Jill, forever trying to be peacemaker. She has her own problems, at work and at home, but, with a ready, confident smile, she tries to take them all in her stride.
In her warm, wise and wonderful new novel, Colette Caddle takes us right to the heart of a family relationship and all its contradictions. When Annas husband loses his jobs and Rachel is in danger of losing her husband, will blood really prove thicker than water?
GOODREADS REVIEWS
AUTHOR
Colette Caddle
BOOK ID
CAC00001
TOTAL PAGE
479
---