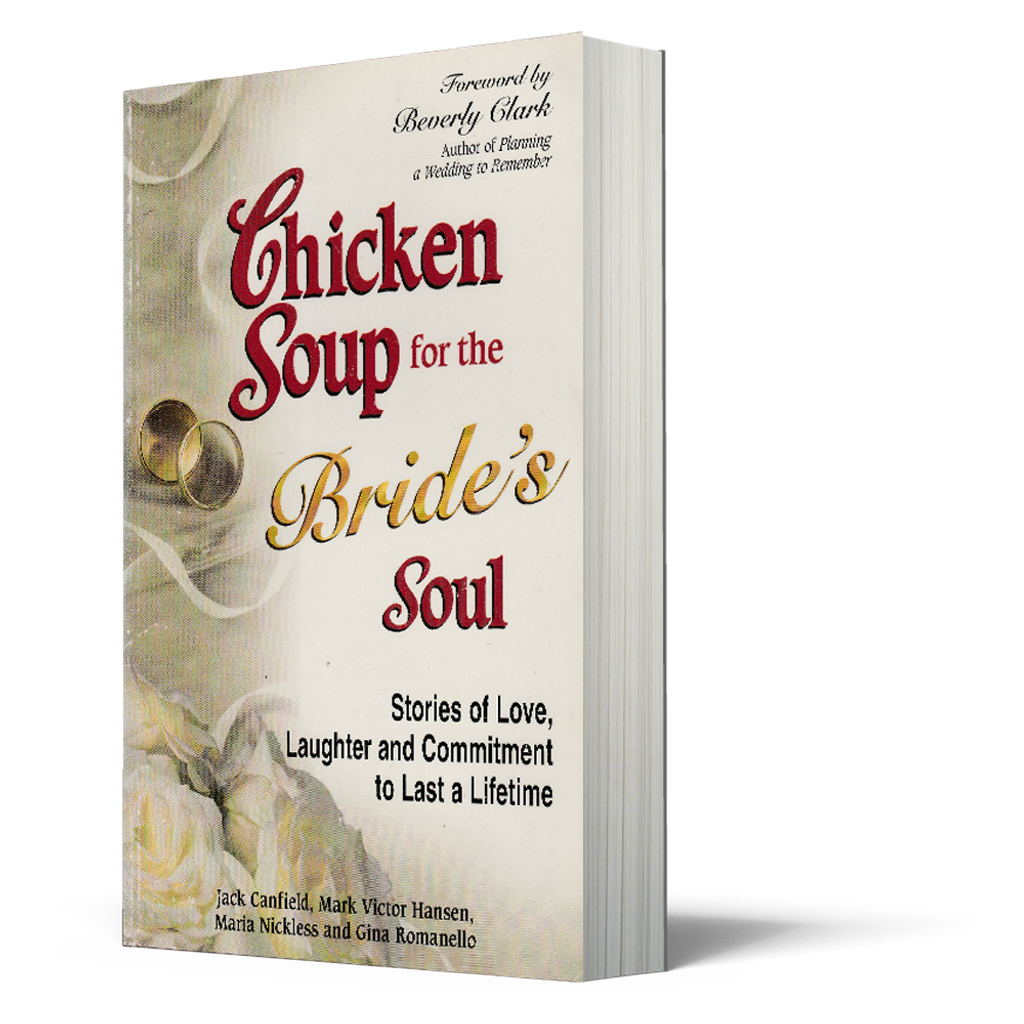 Chicken Soup For The Bride's Soul
SYNOPSIS
Your wedding is one of the most beautiful and memorable times of your life. Proposals, rings, cakes, and dresses will be cherished for a lifetime. Seemingly trivial moments - like making party favors and arranging table decorations - become powerful and profound events. Even your mistake are remembered with a smile.
From special heartfelt moments to humorous mishaps, this enlightening and inspiring book puts the big day in perspective with stories that touch the soul of the bridal experience:
A man gives his girlfriend gifts he collected during a lifetime of travels, telling her they were intended for his future wife
A mother surprise her unconventional daughter with a simple wedding dress that changes their relationship forever
A town rallies around a couple after their house burns down less than a week before their wedding
Rain in the wedding day becomes a sign of the bride's deceased grandmother's love
A man surprises his wife with a box of chocolates on their anniversary, showing with this simple gesture the depth of the love he pledged so many years before.
Romantic, humorous, touching and true, Chicken Soup for the Bride's Soul will help you look ahead to your wedding day with joy instead of stress, and remind you of the treasured memories created during this special time. But more than that, these stories bring to light the true meaning of love and commitment, whether you're newly engaged, recently married or reflecting on years of married bliss.
GOODREADS REVIEWS
AUTHOR
Jack Canfield
Mark Victor Hansen
Maria Nickless
Gina Romanello
BOOK ID
CHSO0024
TOTAL PAGE
333
---