Eragon (The Inheritance Cycle #1)
SYNOPSIS
One boy...
One dragon...
A world of adventure
When Eragon finds a polished blue stone in the forest, he thinks it is the lucky discovery of a poor farm boy; perhaps it will buy his family meat for the winter. But when the stone brings a dragon hatchling, Eragon soon realizes he has stumbled upon a legacy nearly as old as the Empire itself.
Overnight his simple life is shattered, and he is thrust into a perilous new world of destiny, magic, and power. Can Eragon take up the mantle of the legendary Dragon Riders? The fate of the Empire may rest in his hands...
GOODREADS REVIEWS
AUTHOR
Christopher Paolini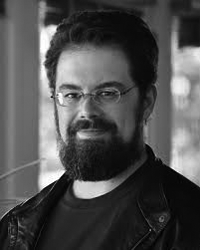 Official Website
paolini
BOOK ID
CP000001
TOTAL PAGE
497
---