Just Doomed! (Just series)
SYNOPSIS
Is this the right book for you?
Take the doomed test and find out.
YES / NO
Do you ignore health warnings and safety instructions whenever possible?
Do you ever play kiss chasey with girls (if you are a boy) or with boys (if you are a girl)?
Do you regularly engage in deadly battles with brothers, sisters and/or indestructible cyborg warriors?
Do you live on a planet that will one day be incinerated by an expanding start called the Sun?
Do you like fast-paced, high-action, high-body-count stories featuring mini-golf, lawn bowls and naked people in the nude?
SCORE: One point for each 'yes' answer
3-5 You are doomed! You will love this book.
1-2 You are doomed You will love this book.
0 You are obviously confused because if you live on planet Earth - and I'm pretty sure you do - you should have answered YES to the fourth question. You are doomed. You will love this book
GOODREADS REVIEWS
AUTHOR
Andy Griffiths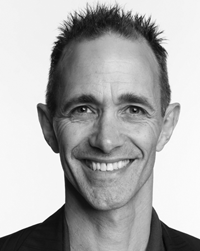 Official Website
AndyGbooks
BOOK ID
GRI00004
TOTAL PAGE
213
---