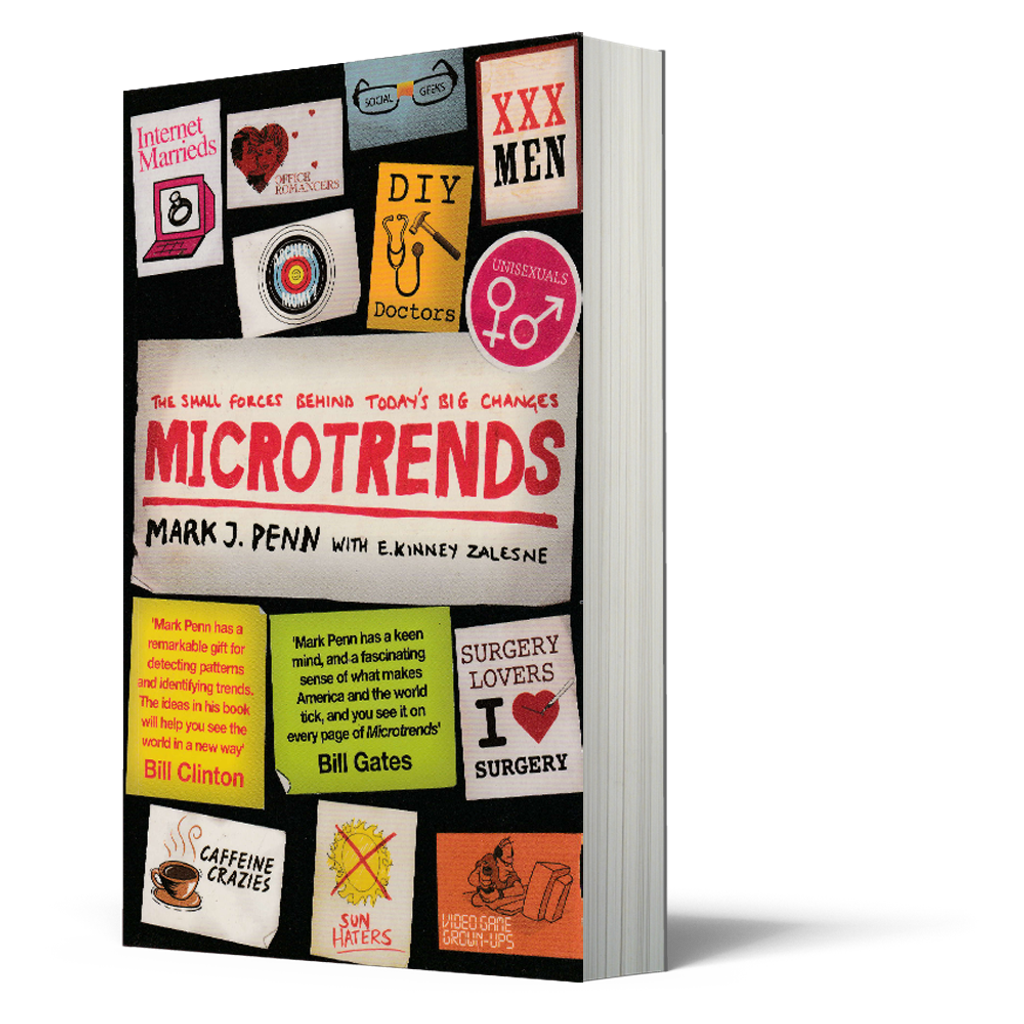 Microtrends
SYNOPSIS
In Microtrends, Mark Penn, one of the most respected and sought-after analysts in the world, reveals the real trends wielding large influence on society today and tomorrow. In every case these are small patterns of behaviour involving as little as one percent of the population, yet they can transform a business, tip an election, or spark a movement. These are the microtrends.
Relying on some of the best data available, Penn identifies more than seventy microtrends in religion, leisure, politics, and family life that are changing our lives. Among them are how people are retiring by continuing to work, how the new geeks are the most sociable people around, and how even some of the most basic trends are being overlooked - like how women are driving technology and how Dads are older than ever and spending more time with the kids than in the past.
Microtrends is an invaluable tool in the quest to better understand our world and a remarkable portrait of the twenty-first century.
GOODREADS REVIEWS
AUTHOR
Mark J. Penn
mark_penn
BOOK ID
PSYCH009
TOTAL PAGE
409
---