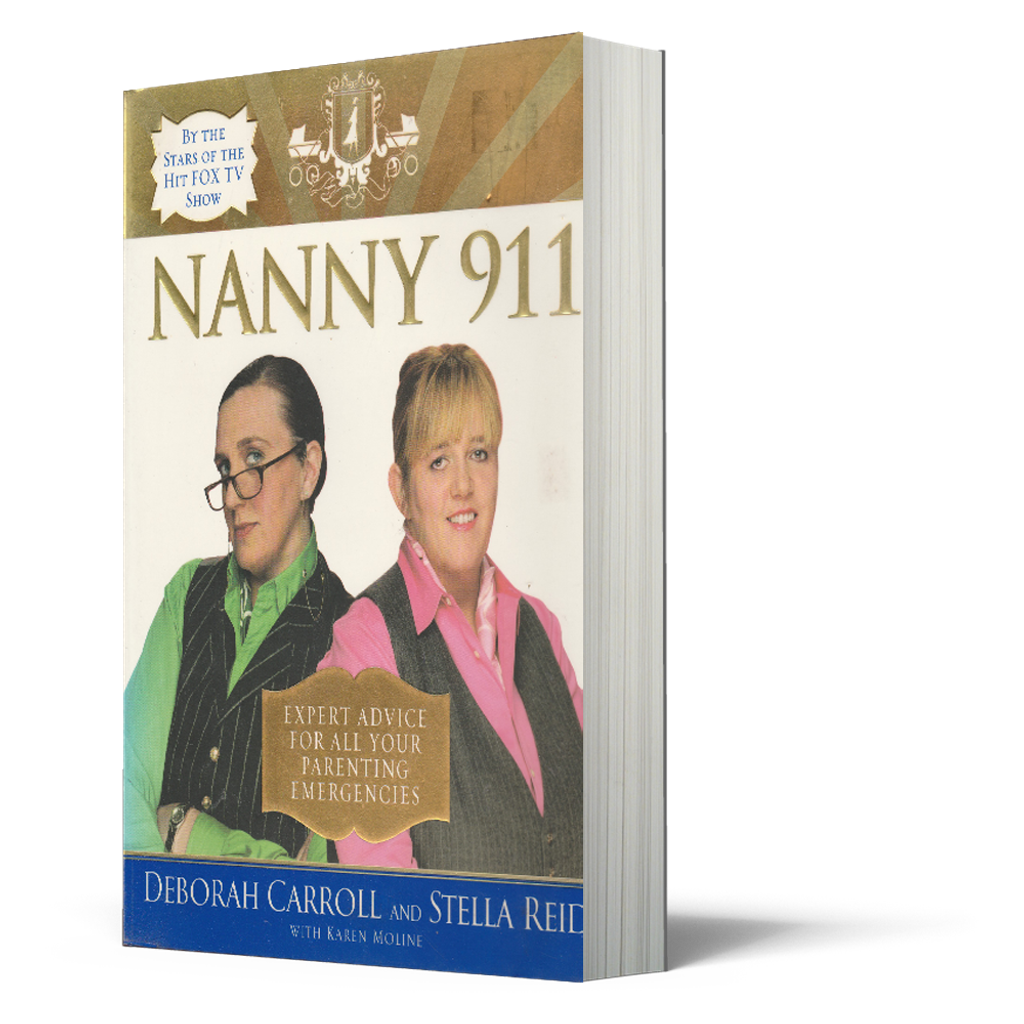 Nanny 911
SYNOPSIS
The official tie-in book to the popular Fox TV program that shows parents how to regain control of their children with simple, direct, nanny-tested measures.
Is your life chaos? Are your kids running things? Do you feel like you're more of a zookeeper than a parent? When your family's in trouble, Nanny 911 is there on the double. Because brats are not born, they're made. No-one knows that better than Deborah Carroll and Stella Reid - Nanny Deb and Nanny Stella, the stars of the instant–hit television show on the Fox network. Each week, over
8 million viewers tune in to see what happens when they take charge and transform the utter chaos of one family's daily life into serenity, in only seven short days. No matter how loud the tantrums, how clueless the parents, and how unwilling these families may be at first to make the kind of sweeping changes they need, pretty soon they come to realise that the nannies can help them be the families they always wanted to be.
Now the nannies will share their remarkable system with the millions of overwhelmed parents desperate for foolproof parenting advice that is quick and at their fingertips. For parenting emergencies call 911. Nanny 911, that is.
GOODREADS REVIEWS
AUTHOR
Deborah Carroll
Stella Reid
BOOK ID
PARENT01
TOTAL PAGE
304
---