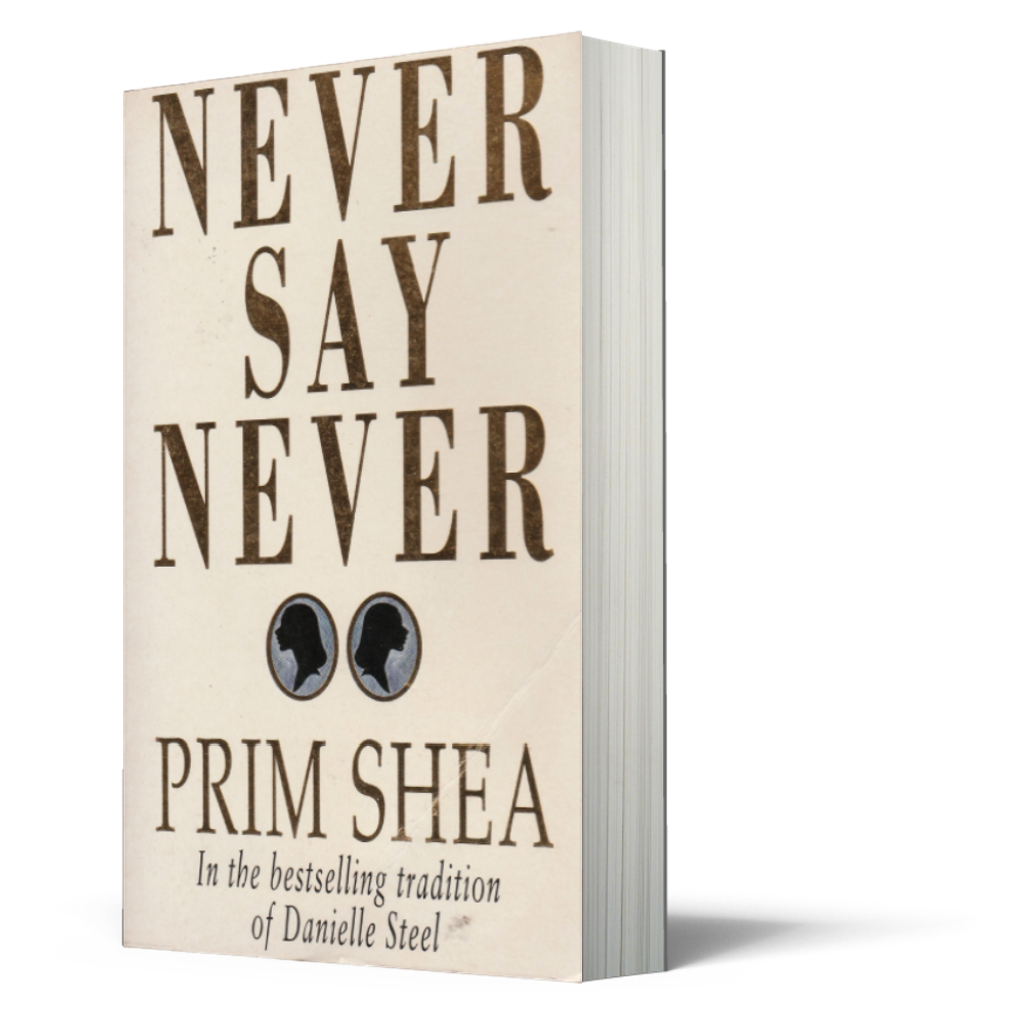 Never Say Never
SYNOPSIS
Joy and Janet Shanahan are beautiful identical twins. Same honey-blonde hair. Same slanting green eyes. Cursed by the same woman: their mother.
Lazlo Vargos is handsome, aristrocratic, and as cold as the devil himself. And determined to make both twins his own.
The moment Lazlo enters their lives, he drives a terrible wedge between the sisters than can never be repaired. Must they forever live out the curse their mother bestowed?
GOODREADS REVIEWS
AUTHOR
Prim Shea
BOOK ID
SPR00001
TOTAL PAGE
624
---