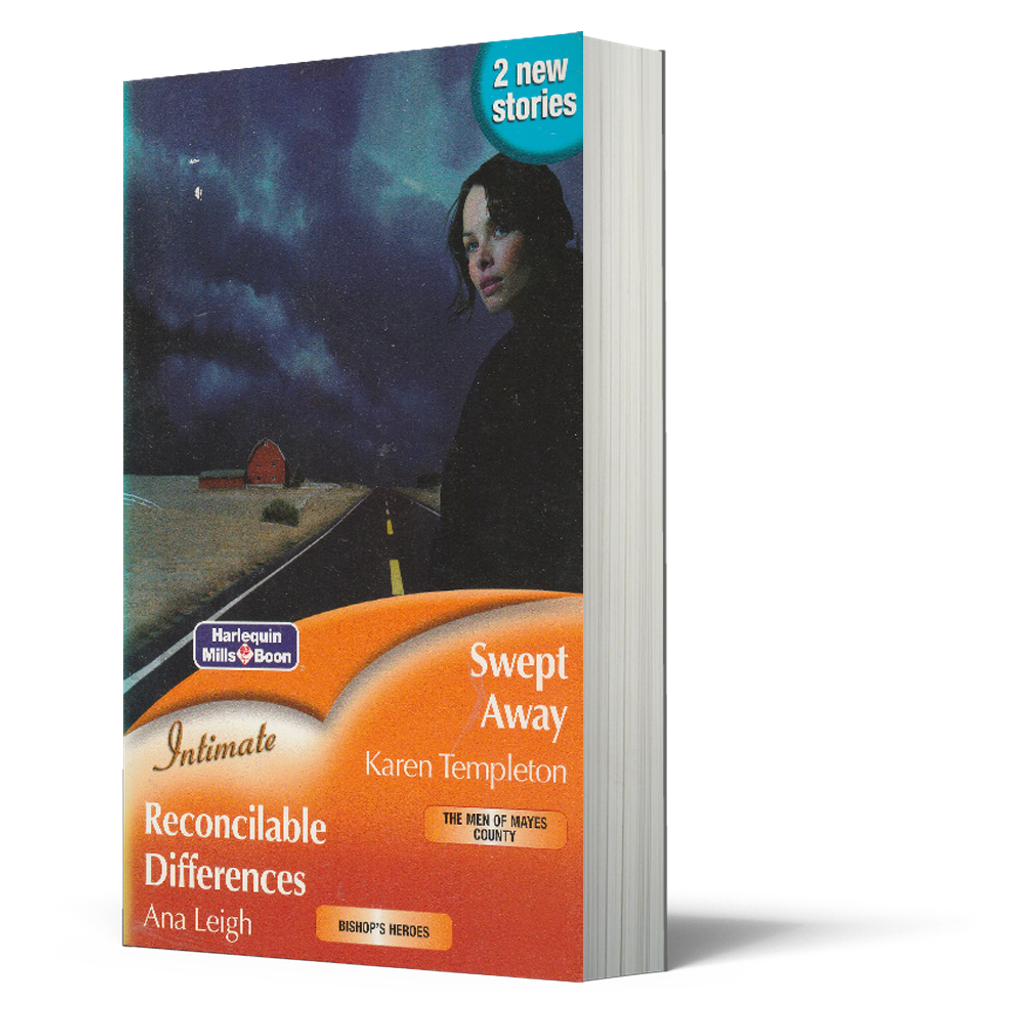 Swept Away & Reconcileable differences
SYNOPSIS
Swept Away
Big-City girl Carly Stewart was aghast when a fender bender caused her to become housekeeper in Sam Frazier's home in tiny Haven, Oklahoma. But 'aghast' didn't begin to describe her reaction when she realised she was attracted to this tall, dark and handsome...farmer! And father..of six!
Widower and single father Sam recognized that the petite, feisty, beauty might as well have had 'just passing through' written all over her. And despite his attraction to Carly he must resist her - because when she walked out the door, she would leave seven hearts in pieces.
Reconcileable Differences
Six years vanished in a heartbea as Dave gazed at the unconscious Patricia Manning. But the squad commander of the Special Ops unit had to steel himself against this woman who'd walked out on him.
Dave Cassidy was back in her life, sweeping her from harm's way, but he believed she was part of a global conspiracy and she had to prove him wrong. Winning his trust again was Patricia's most important mission as danger and desire collided...
AUTHOR
Karen Templeton
Ana Leigh
BOOK ID
OTHER033
TOTAL PAGE
248
---