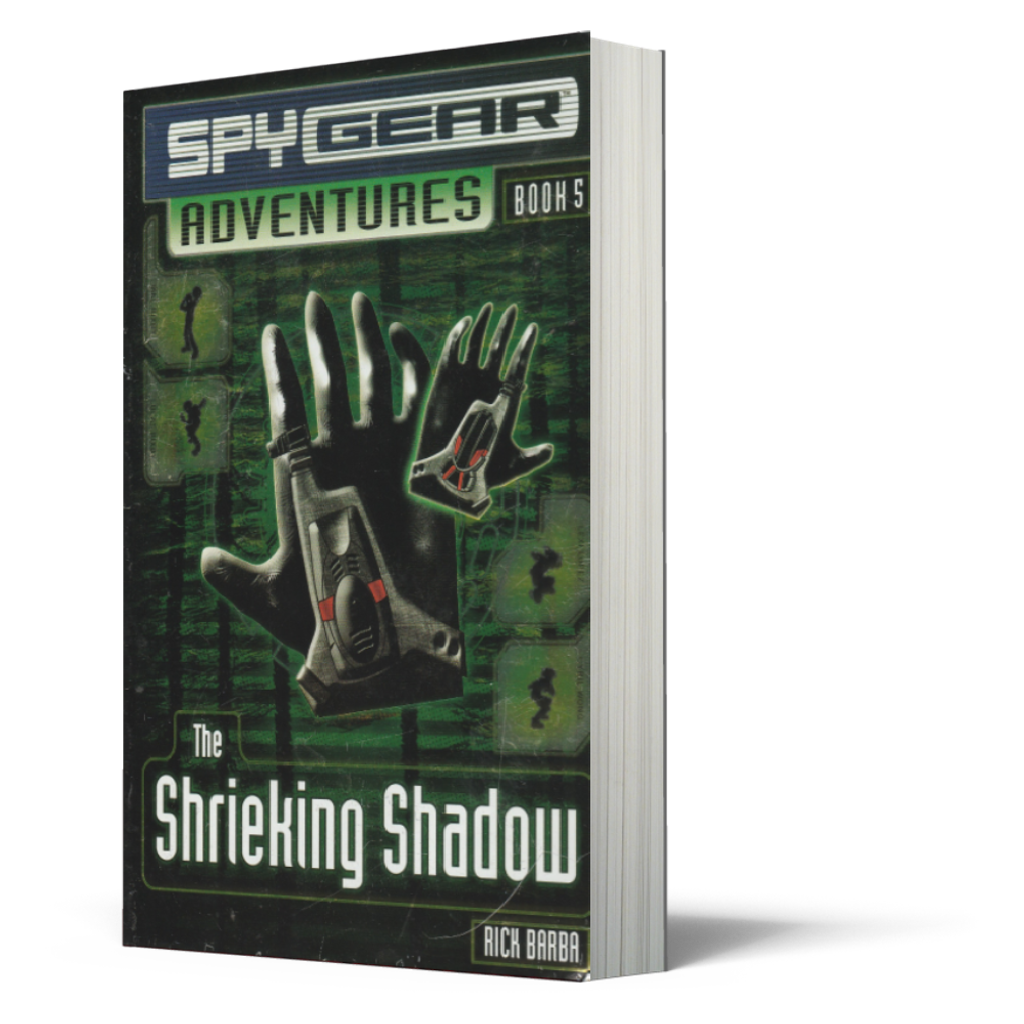 The Shrieking Shadow (Spy Gear Adventures #5)
SYNOPSIS
There's evil... and then there's evil
Despite Team Spy Gear's mostly logical outlook on life, the kids can't help but wonder if myths like the Loch Ness monster could be true. How else do you explain the enormous, strange thing lurking in the Carrolton Reservoir?
Silly children. Don't they know it's just Viper's evil plan involving dark matter and some stunning modifications to his airship? But that's only a piece of it, because Viper's master plan involves a whole new kind of evil designed to replace humanity as the planet's dominant species.
Without any help from the Dark Man and the Agency, Team Spy Gear must rely on the Omega Link for information... and as any loyal Spy Gear fan knows, the Omega Link is nothing if not unreliable and cryptic. Plus, Jake's got a soccer crisis, Cryril and Cat have their first fight, and Lucas is plotting to bring down the school Mean Girls clique headed by none other than Sierra Foxworthyt.
You know, the usual.
GOODREADS REVIEWS
AUTHOR
Rick Barba
BOOK ID
BBR00002
TOTAL PAGE
151
---