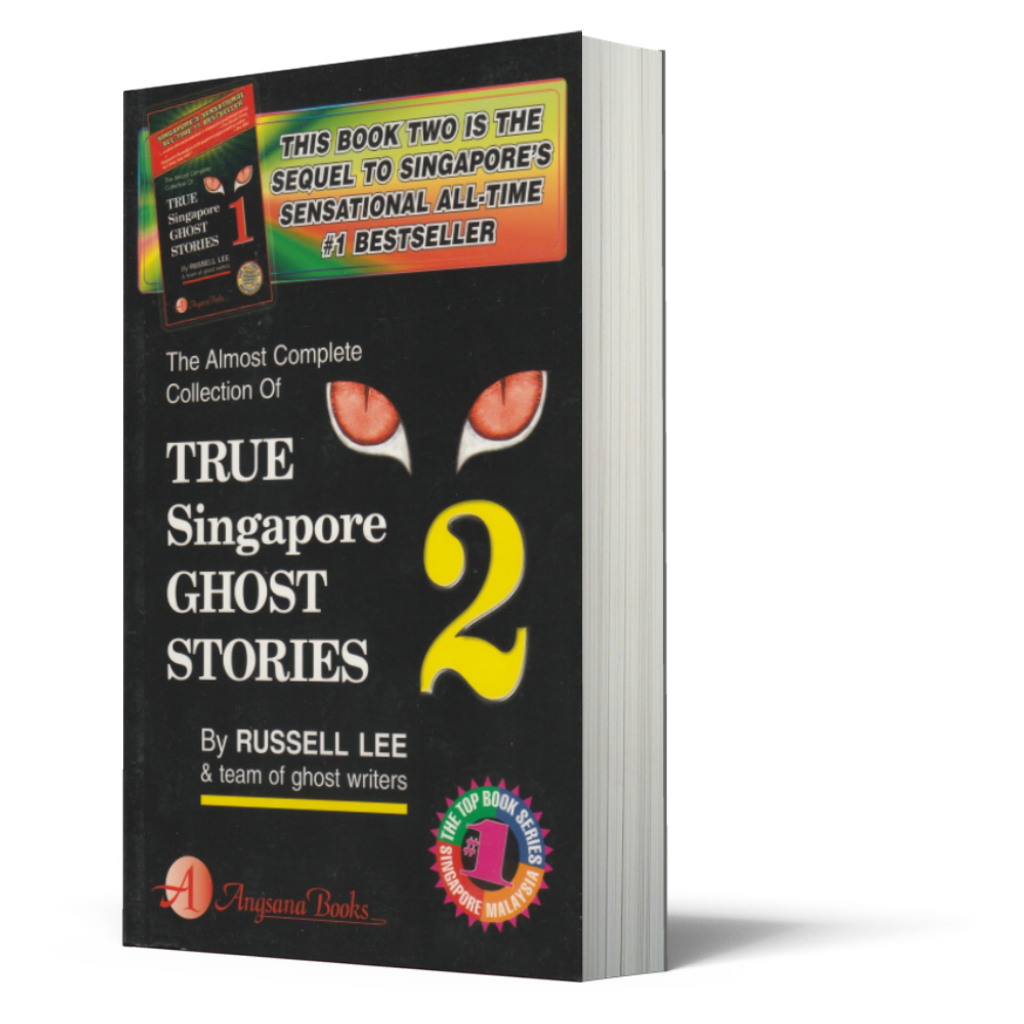 True Singapore Ghost Stories #2
SYNOPSIS
Singaporeans once again relate their ghostly encounters. There are more than 70 stories told by models, tour guides, army recruiters and even a school principal. Angsana Books' Russell Lee makes sure that every tale is spine-tingling and absolutely true!
Check these out:
FAMOUS ARMY STORIES.... Our soldiers tell all
HOLLY MONEKYS.... Naughty spirits in a charmed forest
SING SINGAPORE... The singing poltergeist strikes
DEVIL MUSIC... Hidden messages revealed
MITSUBISHI FACE.... the late, late horror show
Did you know about these?
GAMES PEOPLE PLAY... Tarot, Ouija, Plate Fairy, Cards
DIVINATION STORIES... On Feng Shui, Palm Reading
Extra!
The APPENDIX explains Satanism, witchcrafts, hantus
Plus many, many more stories...
GOODREADS REVIEWS
AUTHOR
Russell Lee
BOOK ID
LR000003
TOTAL PAGE
160
---