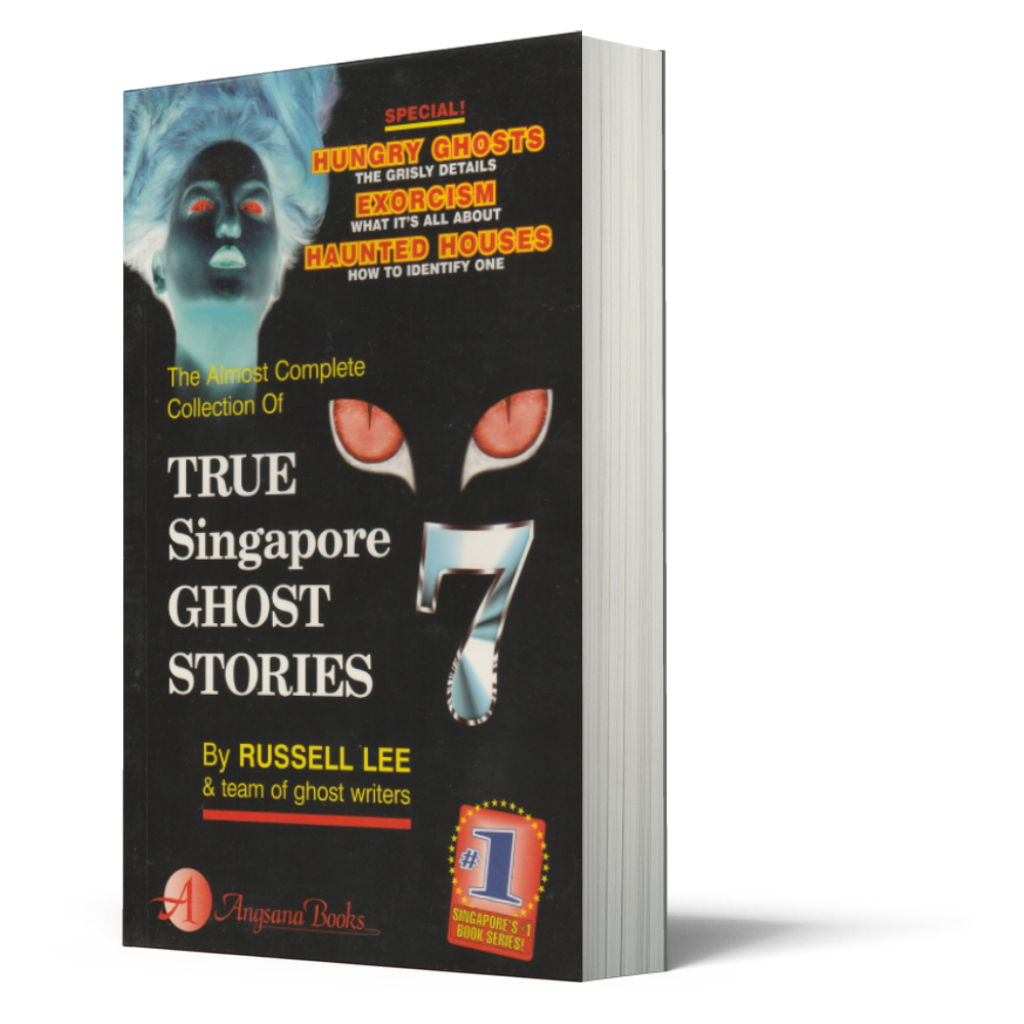 True Singapore Ghost Stories #7
SYNOPSIS
Exorcism secrets revealed!
Russell Lee witnesses an exorcism and tells all. How is a person possessed? What happens to the victim? What are the rituals? Read about the titanic battle between exorcist and evil spirit
Stories sure to thrill!
DREAM PROPHECY
CANNIBAL COUSIN
BELIAL
TUTOR'S PET
NENEK GRASI
OVER 50 STORIES INSIDE!
Russell Lee Investigates
IS YOUR HOUSE HAUNTED? - Tell-tale signs and what to do
HUNGRY GHOST FESTIVAL - Prowling spirits - the full story
BONUS!
DEATH ROW BET - A dying man wins his final soccer bet. The loser refuses to pay...
RETRIBUTION - A sex offender faces revenge in jail
GOODREADS REVIEWS
AUTHOR
RUSSELL LEE
BOOK ID
LR000008
TOTAL PAGE
156
---