Vets Might Fly (All Creatures Great and Small #5)
SYNOPSIS
James Herriot's stories about his life as a vet in Yorkshire have charmed and delighted millions of readers for nearly thirty years since his first book If Only They Could Talk was published in 1972.
Vets Might Fly is the fifth volume in his memoirs where, after a few months of married bliss, he is rudely interrupted by the Second World War and is relocated to a RAF training camp somewhere in England, to dream of the people and livestock he left behind.
All together, James Herriot's books have sold in excess of 14 million copies in their Pan editions and are now being enjoyed by a completely new generations of readers.
GOODREADS REVIEWS
AUTHOR
James Herriot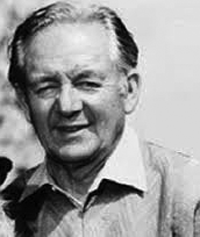 Official Website
BOOK ID
HRJ00001
TOTAL PAGE
240
---