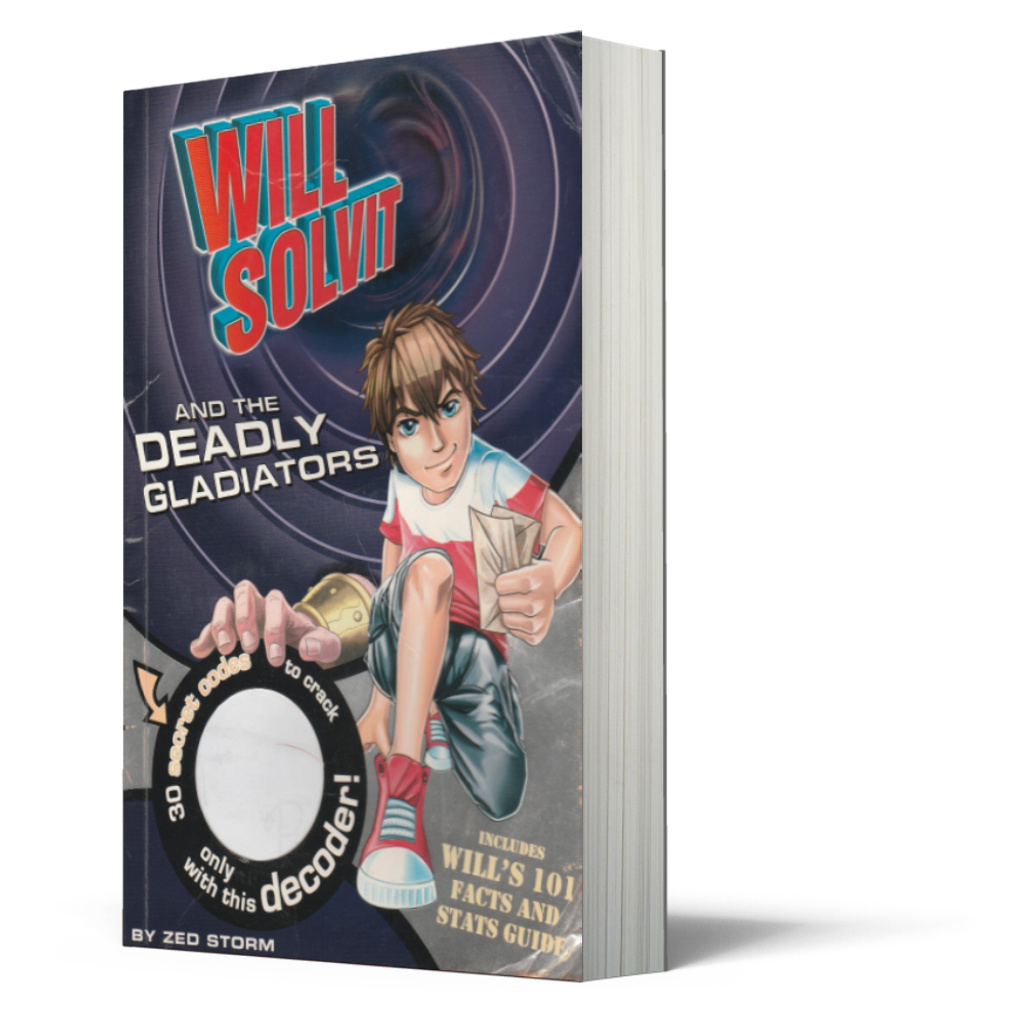 Will Solvit and the Deadly Gladiator (Will Solvit #6)
SYNOPSIS
Will Solvit is about to land in Rome in the year 45 BC. Living undercover as a Roman Citizen, Will meets:
The mighty Julius Caesar
A very interesting ancestor
Several Roman centurians
Rome's deadliest gladiators
Can Will get Ceaser on his side to help rescue his kidnappers ancestor? A mystery unfolds in his latest gripping adventure.
GOODREADS REVIEWS
AUTHOR
Zed Storm
BOOK ID
STZ00006
TOTAL PAGE
127
---