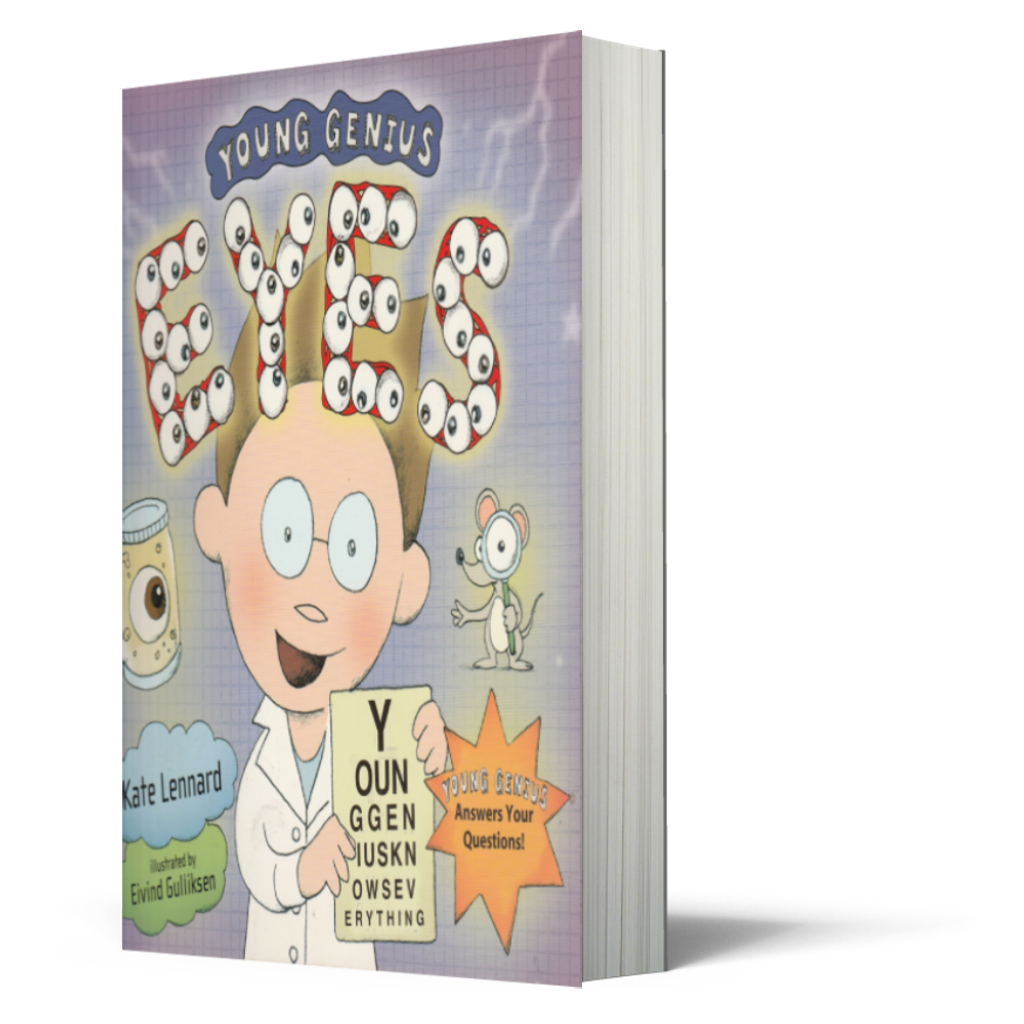 Young Genius: Eyes
SYNOPSIS
Hello! I'm Young Genius. This book is about the amazing things on the front of your head called your eyes. I'm here to tell you about them...
This brilliantly funny books answers lots of questions about eyes, such as:
What would an eye look like if you cut it in half?
How do eyes work?
Why do some creatures have eyes on their side of their head?
Who knew eyes could be this much fun...
GOODREADS REVIEWS
AUTHOR
Kate Lennard
BOOK ID
SCIE0026
TOTAL PAGE
---